Aw've no gradely comfort, my lass,
Except wi' yon childer and thee.

Give a turn when yo con; but remember to th' end
It's turnin' th' wrang road to turn on a friend.

—He's prattiest whistler
That ever cocked a lip.


Here's to thee owd musicianer!
Aw wish lung life to thee—
A mon that plays a fiddle weel
Should never awse to dee.

An', oh,—as we're joggin' away,—
Let's forgive one another.

So here's good luck to country folk,
An' country fun for ever.
――――♦――――

To
JOHN H. NODAL,
EDWIN WAUGH'S OLD FRIEND AND MINE,

THIS COLLECTION OF SONGS
IS DEDICATED WITH FEELINGS OF KINDLY REGARD
AND APPRECIATION, BY

CHRIS. E. ROWLEY.

22. VICTORIA STREET,
MANCHESTER, 1899.

――――♦――――



Ed.―each of Waugh's songs in the following table of contents is available to download in .pdf format - file sizes vary from 400KB to 3MB depending on the number of pages. To download, click on the 'page number'.



CONTENTS.
__________

IN LITERARY ENGLISH.

PAGE
PAGE

The Hour of Shade

Christmas Carol

*When Drowsy Daylight

I wish my love it was so with you

Bide on

*When the Sun goes down

Twilight Carol

Mountaineer's Song

Farewell

God bless thee, Old England

Good Night

Alone upon the Flowery Plain

Christmas Song

__________

IN THE LANCASHIRE DIALECT.

*The Garland

A Bit of a Sing

To my Owd Fiddle

Come whoam to thi' childer an' me

*Th' Sweetheart Gate

A Lift on the Way

Cradle Song

44.

――――♦――――

Nearly all of the above are original vocal compositions, and, so far as I know, the words of most of them have not hitherto been set to music.

An interesting fact in connection with those marked * is that the late Lancashire Laureate often sang these, his favourite lyrics, to the traditional airs to which they are set. Indeed, it was well known to the more intimate friends of the Poet that he was quite a mine of wealth in regard to traditional Folk-songs. It was his intention to bring out a volume of such to his own words, and only a month or two before he died I wrote down these melodies as my friend sang them. Unhappily that volume was never produced, and it is hoped that the present one will, perhaps in another way, fulfil the late Poet's intentions. At least two of my Songs ("Good Night " and the "Cradle Song") Mr. WAUGH intended to include in his volume, as they specially commended themselves to his musical ear.—C.E.R.

Speed indication and expression marks have been almost entirely omitted; and as it is impossible to indicate the exact syllabic association of words with notes, when, as in most of the songs in this volume, the music is not reprinted for each verse, I have shewn by the occasional use of smaller notes what should be done in this way; but in whatever direction, I trust to the good judgment and artistic feeling of the vocalist.

――――♦――――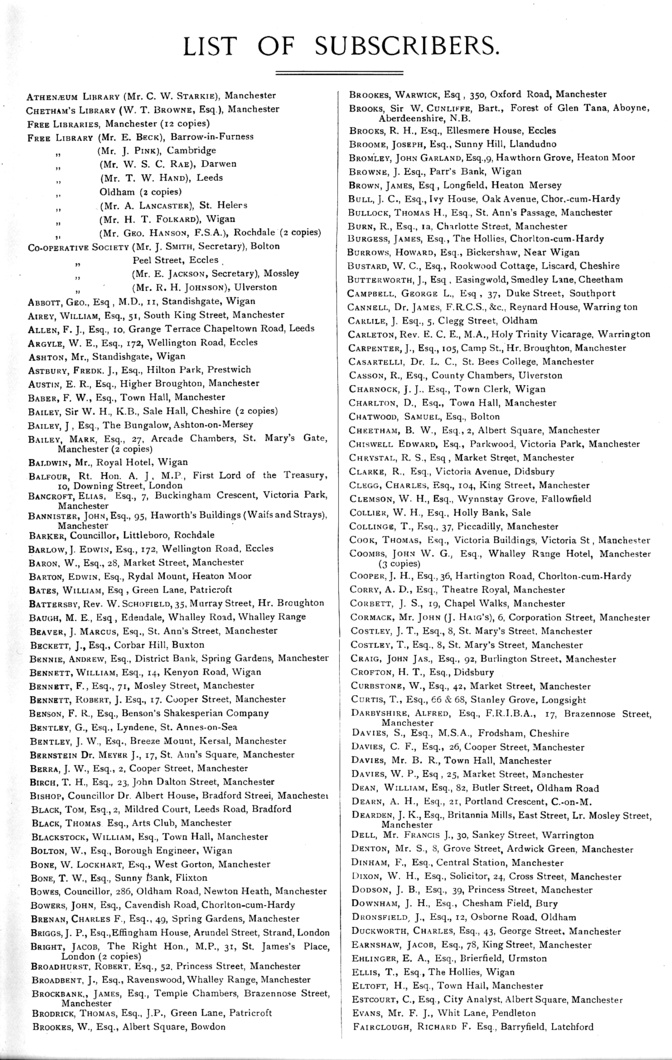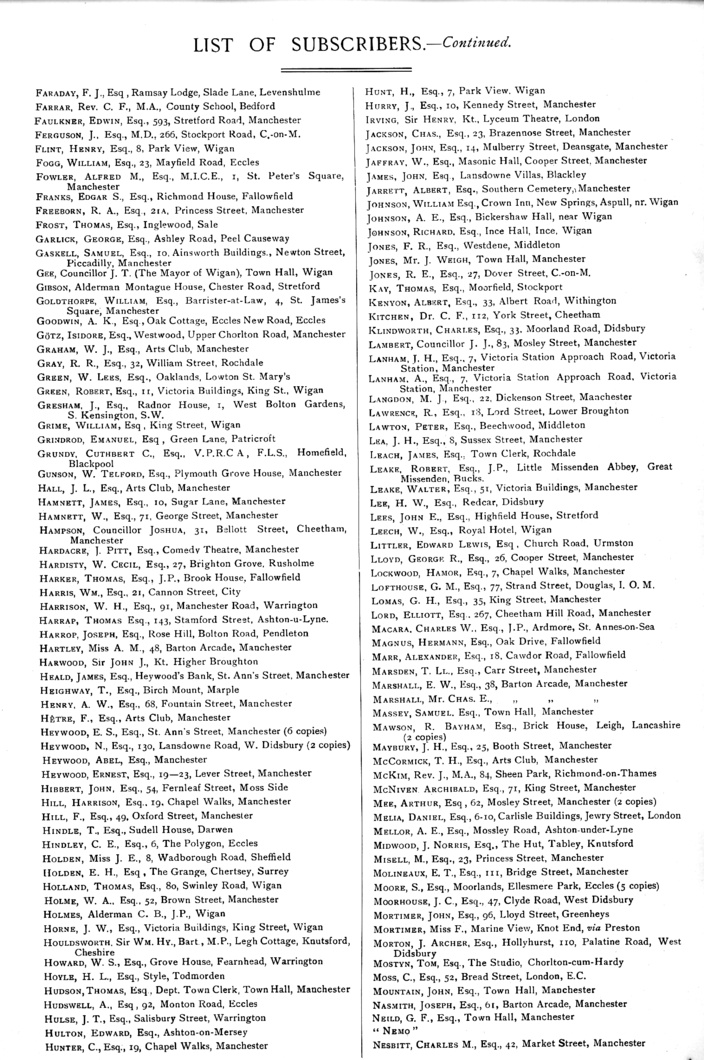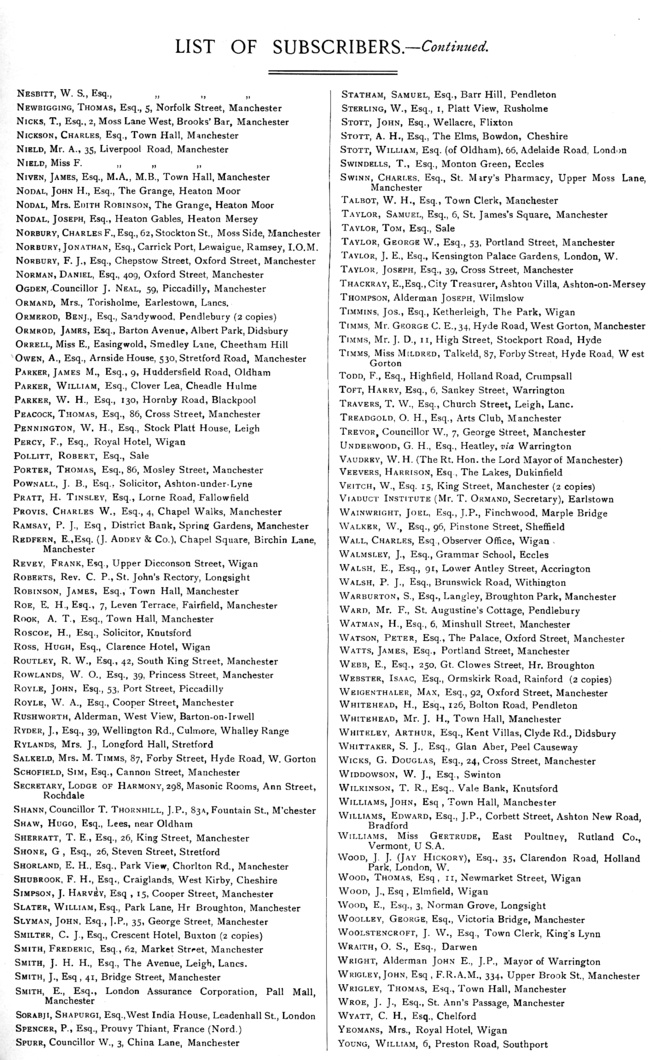 ――――♦――――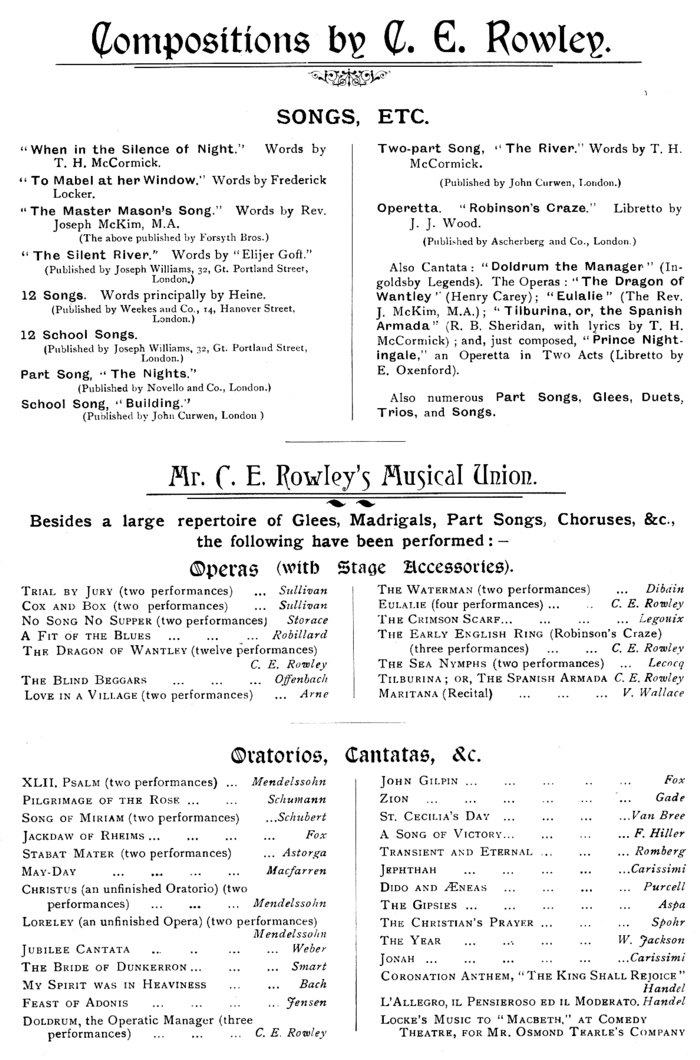 ――――♦――――